Opening day in our area is not as good as I would like to see. There is no riding at this time. This is not the norm for us. We need to do a serious snow dance to help us out! If any one ventures out before I let you know the gates and trails are open, be careful, I have opened some gates but not all. I will post as things get better.
We do have a trail into the Flannels Restaurant in Mendon, just a short distance from the Route 4 crossing and the Wheelerville Road. We will be posting signs with their hours when we receive them. You can also go on their website and check them out. I have heard the food is really good!
The photos are of the new trail to Flannels this last weekend when I was debrushing it. I hope it freezes up.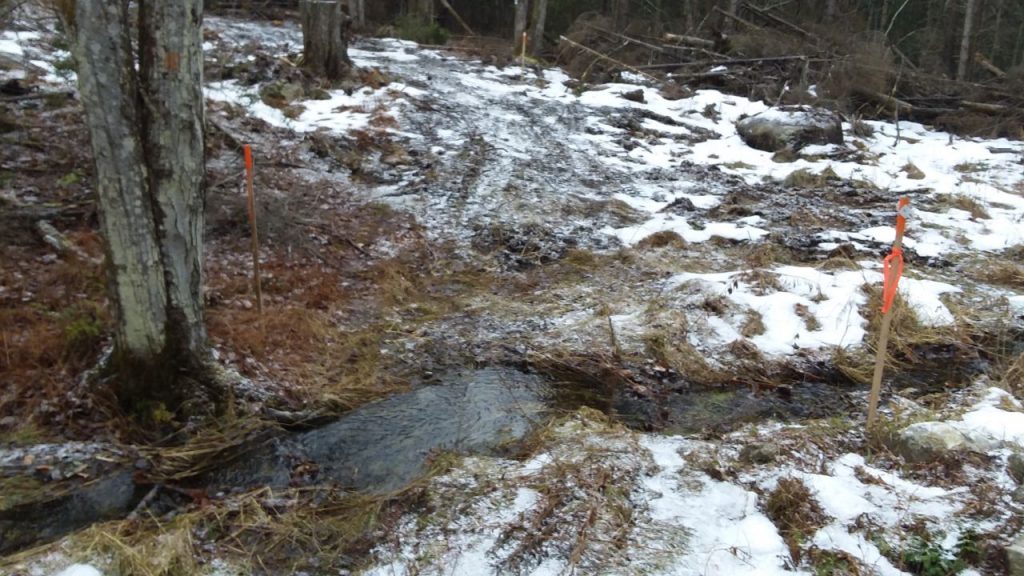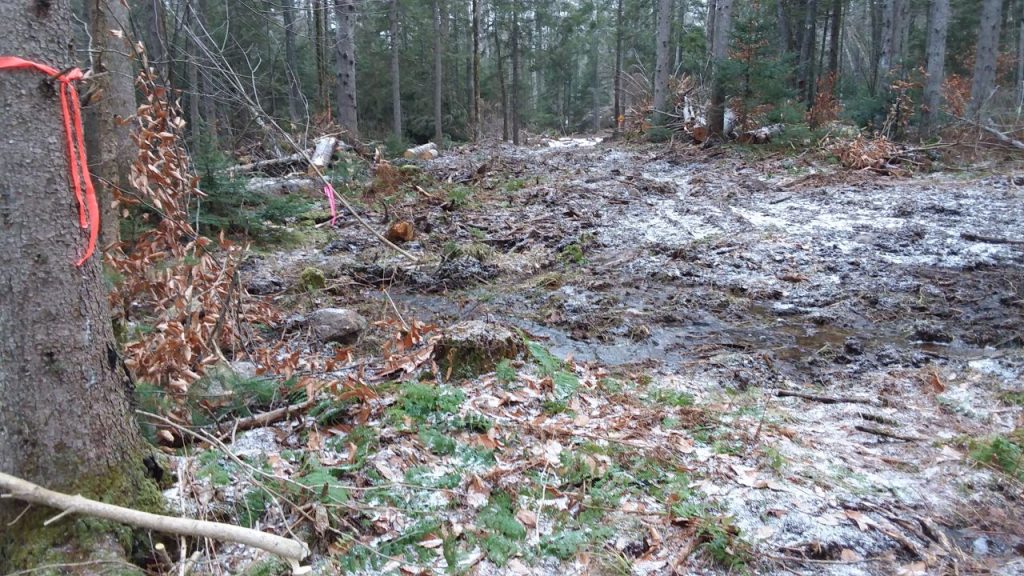 Pray for snow!!