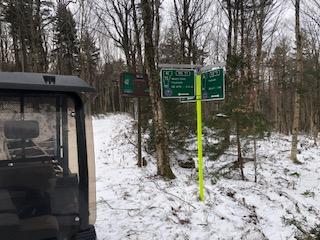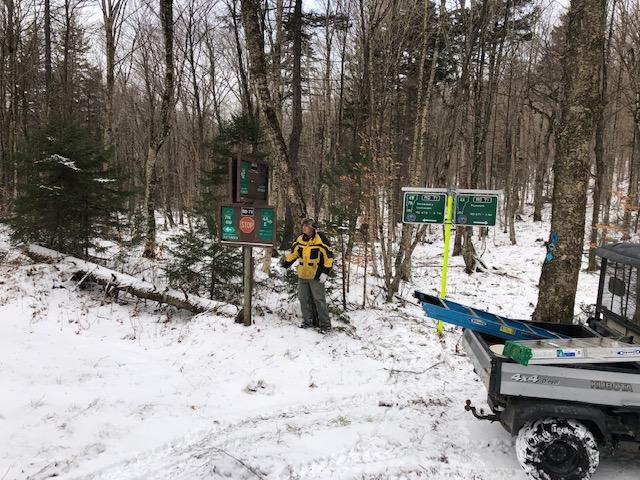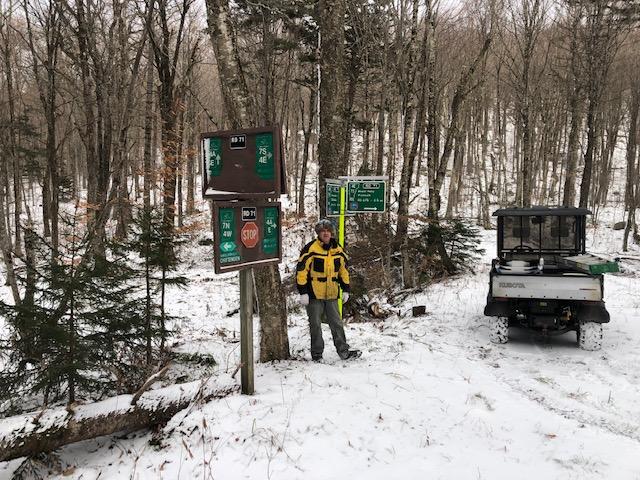 We have had several members working very hard at getting the signs out and clearing trails as they go. Dave, Scott Ryan, Scott Ballard, Mike Stewart were out installing the signs on the new posts. They really look nice! Dave made up spacers to stiffen up the arm that holds the double sided signs, and he installed Stop signs on the posts. He did mention that we should not put the hooks out early as they froze up which made putting up the signs more difficult. John Hogan and his son Ben were out clearing trails all day today. They cleared 4&7 from the Highway Garage to RD16 and then back on 407 to the Notch Parking lot and then back to RD 650 4&7. Again I want to thank every one that when they have time to go out on their own and work on our trails even without being asked, that is dedication! I do not see much snow in the forecast but we are trying to be ready if it snows and it will sometime. If any one else was out helping I am sorry to have missed mentioning you.
Our December meeting is this Tuesday @ the Southside Steak House starting @ 7:00pm. Hope to see you there!
Every one do a Snow Dance, we need all the help we can get.