I was out grooming all night on Saturday night. I left at 11:15 pm and got back to the groomer shed at 2:00pm on Sunday. I saw a lot of sled on the trails. Everything looked really good. The weather was great and the riders were smiling. After I got the groomer put away (thanks to Dad's help) I decided to go for a short ride over to Route 4 as I have not done that since the trail was built. It was a nice ride, I saw several sleds and I visited with Brad and Carleen Rousseau at RD65, they were very happy with the trails. They rode in from Florence and were headed to 407 and then to their camp on the Notch Road.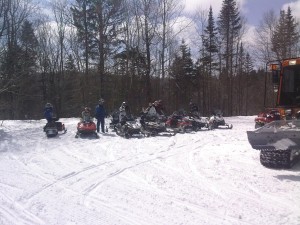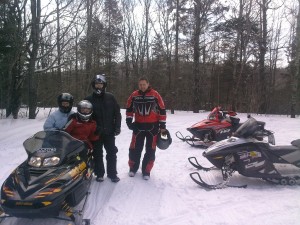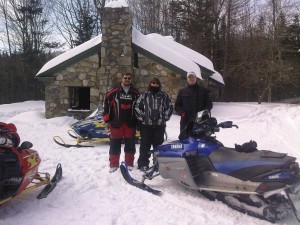 On my way back you could tell that a lot of sleds had been on the trails but you could still move at a good pace. Dad will be back out on Tuesday to touch up the trails again. Sorry that I did not post yesterday but I did not stop at the shop on my way home. Get out and ride as it does not get much better than this. From what I hear and see all the local clubs are working very hard to keep their trails smooth and it shows!
Here are some photos that I took yesterday. I did not get names but if anyone knows who they are contact me please!
Ride Safely and Ride Right!!